3 Ways Tag Sales Can Help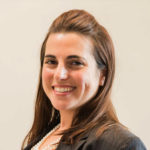 "Having lived in Stratford for over ten years, I am always surprised that as I tag sale, I find new undiscovered streets and hidden neighborhood treasures."
Tag Sales are Your Friends
I love tag sales! Not only are they a great way to find great deals on items you may not have thought to buy in the store, but it's a fabulous way to get to know your neighbors. So if you just moved in to the area, hunting for tag sales can serve three important purposes.
1. Learn Your Neighborhood
On a practical level, you will get to know your neighborhood and help you map out your surroundings. A new city or town can be very intimidating. The best way to get to know your neighborhood is to get out and go, and what better way than with an excuse of a tag sale! Having lived in Stratford for over ten years, I am always surprised that as I tag sale I find new undiscovered streets and hidden neighborhood treasures.
2. Get What You Need on a Budget
Tag sales are a wonderful way to furnish your new home. Most people feel the need to cut on spending after purchasing a home given what they just spent. Tag sales can help you get items for your home at a very low cost. Although I would advise buying used mattresses and I would caution great care on used couches, tag sales are a wonderful alternative for full price items. Some of these items include cabinets, shelving, chairs, tables, dishes, art, books, gadgets, toys and clothes.
3. Make Friends at Tag Sales
However, the most important purpose of the tag sale experience is getting to meet people! This is the hardest thing to do when you move to a new area. Many find it difficult making new friends when moving to a new area, but tag sales are perfect openings! Just strike up a conversation about an item, the weather, or anything that suits your fancy. I have found that most people who run tag sales are happy to discuss random topics to pass the time. Don't be shy! Let them know you are new; ask about the best restaurants or things to do in the area; ask them how they like the neighborhood or how long they have lived there. A lifetime friend could be just sitting there waiting for you to arrive.
If you are prospecting an area before you buy, it is also a great idea to talk to the neighbors, and a tag sale is a perfect venue!
Take advantage of the opportunities allotted by the good weather of spring, summer and fall, where tag sales are a plenty! You will have gotten to know your neighborhood, obtain the stuff you need, and find the friends that can last a lifetime!