12 FAQs for Distressed Properties and Short Sales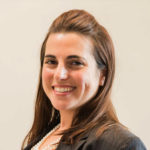 Distressed properties and short sales can be a cause for concern. We're here to help clarify some common questions regarding these 2 types of properties to better prepare you for what lies ahead.
1. What is a distressed property?
Distressed properties are those whose owners are unable to keep up with the maintenance. Often these homes are also "underwater" meaning their fair market value is less than the debt owed on the liens.
2. Will your distressed property keep its value?
Not likely. If your property is not being maintained, it will likely not keep its value on the market. Buyers will take the amount it will cost to correct unmaintained damage into account when making offers on your property. Since you are not able to upkeep the property, it will likely be sold As Is, which depreciates the value.
3. What does "As Is" mean?
"As Is" is a clause added to contracts where the seller will not or cannot contribute to mechanical, structural, or aesthetic work that must occur on a home in order to satisfy the buyer's need or to make the home habitable. If you are selling the home "As Is" any inspections the buyer conducts are for informational purposes only. It is wise to add this clause to a distressed home and/or short sale listing as it will temper expectations of the buyers.
4. Can anyone purchase a distressed home?
While anyone can purchase a distressed home, it is important to note that financing options will be limiting. Some distressed homes will not qualify under FHA guidelines, therefore, the buyers will not be able to obtain an FHA-insured mortgage. Buyers may need to qualify for a 203k Rehab Loan or explore hard money options to purchase. It is important to be upfront with the buyers on the situation so as not to waste time on the market.
5. How to tell if your property is "underwater"?
To see if your property is "underwater", calculate the amount owed on all the liens including mortgages, judgements, back taxes and any other lien recorded on land records and determine the figure. Then have an experienced realtor evaluate the fair market value of your property. Compare the numbers.
6. Can I sell my home if it's "underwater"?
Yes! This is called a Short Sale. The bank may agree to accept less than what is owed, therefore releasing you of the debt of the mortgage. This is a great opportunity to get out from under a burdensome property.
7. Will a short sale affect my credit?
Yes, but it is less of a hit on your credit than a foreclosure as it will appear as a settlement rather than a foreclosure. It is also not as hard hitting on your credit as a bankruptcy.
8. Are there tax consequences to a short sale?
Yes. Short sales do create a taxable event. Forgiven debt is considered income for the IRS. It is imperative that you discuss your potential liability with your tax professional.
9. Can I do a short sale but still live in my property?
No. Not only are you selling your title and rights to the property in the transaction, you are also signing documents as part of the approval that you will not benefit in any way from the short sale. Specifically, you will be restricted from receiving any proceeds from the sale, and living in the property even if you are renting. Bottom line… you cannot stay!
10. Can I sell a short sale property to my family member?
Maybe. You will need to disclose any and all relationship between buyer, seller, and real estate agent. You must be able to sign an Arms Length Affidavit regarding the relationships of the parties. Usually short sales buyers, sellers and agents should be unrelated.
11. How much do I have to pay out of pocket for a short sale?
Real Estate Commission and attorney fees are usually paid by the bank as part of the reduced payment. Usually it costs the seller nothing to complete a short sale. There are instances where the seller must pay final bills such as water or gas bill.
12. How long does a short sale take?
Once in contract, a short sale can take 3-9 months. In some instances it may take longer.