Listing Photos/Pictures vs Walk-Throughs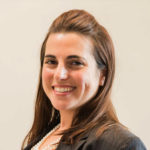 Pictures are worth a thousand words but walk-throughs are worth a million!
Seeing Is Believing
As we browse and surf the web for our dream homes, we are bombarded with beautiful pictures. Google Maps Street View takes you through your new prospective neighborhood and the homes one-by-one as if you are driving down the street. It is a pretty cool feature and in addition is a good tool for seeing a snapshot of what the neighborhood looks like.
Consequently, the problem is that it is not always current. As a result, those images could be many years old and your perception of a neighborhood could be swayed if this is your only method of research.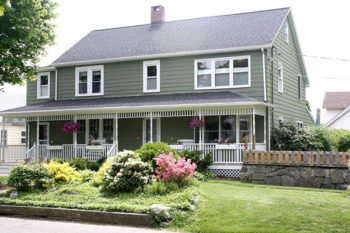 Realtors Know How to Get Great Images
In your thoroughness, your next online stop is Zillow, Trulia, Realtors.com, Homes.com or even your realtor's MLS searches. It should also be noted that the sources for all of these images is the same. Zillow, Trulia, Realtors, and Homes all share the MLS (multiple listing service) database and the for sale by owner sources.
MLS photos are uploaded from the listing agents of the properties. Homeowners and realtors take pictures of homes at the beginning of the listing process. Sometimes the homes are staged to look a certain way while other times the images are more candid.
A realtor will try to make the best of a home with small rooms that may be an antiquated style by taking photos at an angle that make the room look bigger. Sometimes the room is too big for one image. Some realtors will create virtual video tours. Some fly drones over a property to give you the fullest and most attractive view of a property. However, no matter the motive, the truth of the matter is capturing the feel of a house in an image is a challenge.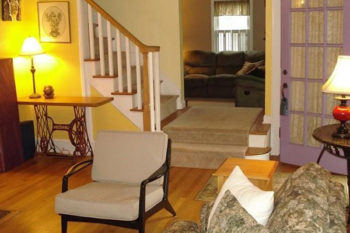 Go See For Yourself
How you will feel about a house cannot ever be captured in someone else's photo. While you will see what the house looks like at the point in time that image was taken, the photo may conceal the true potential of a home.
There is no substitute to a good old fashioned walk-through. So if an open house is available, go take a look for yourself. If you prefer a private showing, call an agent to schedule your private tour.
Beware not to toss away a property based on the pictures available. If the neighborhood is right, price range, and the features are attractive, take the time to see it in person. You may be pleasantly surprised when a home you thought would be waste of time ends up having the feel, light exposure, flow, and room size that you have been searching for. Your realtor should be happy to help you see as many properties as you need. You want to be certain that you have found your perfect match.