Seller's Commitment to Sell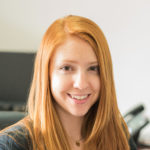 A friend recently asked me what would be her first step if she were to sell her home. As a real estate agent, the first answer that popped into my head was to list the home. As I thought about it though, I realized
this isn't the first step at all

.
Commitment to Sell
The first REAL step in selling your home is to WANT to sell your home. If you are going to sell and do it successfully, you need to be in the selling mindset.
You have to want to sell your home and you should have a game plan for where you intend to live afterwards. As a seller you need to be committed, and you need to cooperate and help your agent with the process, otherwise you aren't going to get anywhere.
Prepping Your Home to Sell
I told my friend that in addition to wanting to sell, the house must be prepped for listing as well. Sellers must declutter the home and turn it into its most pristine condition. This may require getting rid of old belongings that are taking up too much space, or perhaps making small to moderate updates to the home in order to make it more attractive.
If you choose to make improvements, be sure that you can complete the projects before you have potential buyers visiting the property. Ongoing projects, especially larger scale projects such as bathroom remodeling or changing fixtures in the home, make it difficult for others to move about the home and could even be dangerous.
Listing your Home
Finally, listing your home requires you to constantly be in 'selling mode'. Keeping the home clean and presentable are important when there are upcoming showings and open houses. Real estate agents are not responsible for cleaning up after your mess.
Making the commitment to sell your home and make it as presentable as you can, combined with the right real estate agent, will set you in motion for a fantastic real estate deal.