What is a CMA?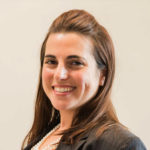 CMA is an abbreviation for 
Comparative Market Analysis

.
To determine the Fair Market Value (FMV) of your home it is necessary to explore your neighborhood.  Have there been any sales in the last 6 months? Are there other homes that look just like yours that are currently for sale?  Does your home have improvements that make it unique from others on your street?
The best way to know the value of your home is to have a trained real estate agent come see the property. From there, the agent can conduct an analysis of the Current and Sold listing in your area to obtain a realistic perspective of the market and determine a price range that will guide the decision that will best sell your home.